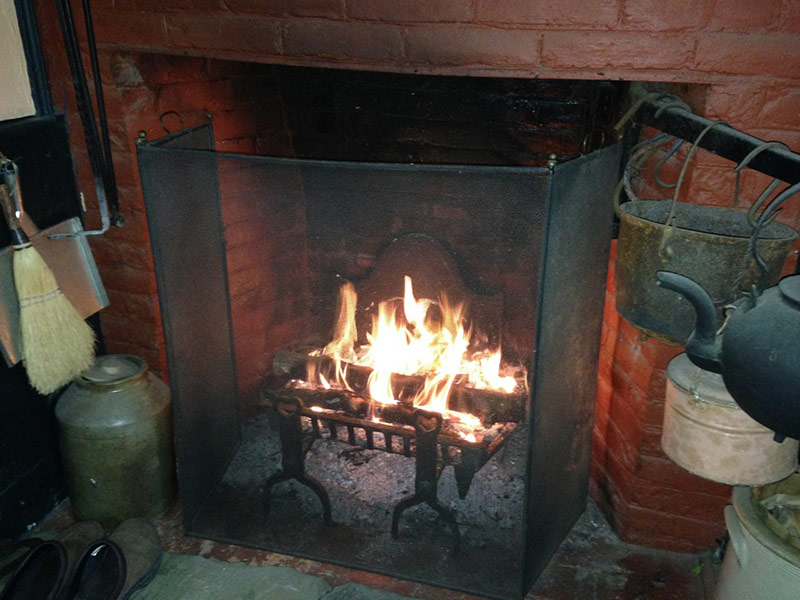 Eno and I share these events every year as we button up our tiny house for winter. We do the chores — put up the storm windows, put the garden to bed, do the last mowing and leaves, store the decorative outdoor things in the shed, cover his Grandfather's stone planter (100 years old, at least) which is too heavy to lift. And then we sit in our dear old house and laugh about the "winter company" - the dolls which have landed here who take on real personalities when we spend so much time indoors. It may be a little crazy, but it's fun to speculate about these meaningful presences: Where have they been? What have they witnessed? Who treasured them so that they have been able to time travel to us? And... where will they go? As my friend, Jane Cather, doll maker extraordinaire, said years ago: "They only go where they want to go." So true.
So... this year we are sharing them with you. Enjoy!
Please contact me for further information, more detailed photos and prices on the dolls listed. These are first offerings of the dolls and will be available for a limited time.
Email with questions:
AHAB'S WIFE, American, c 1850

We are Moby Dick fans in this family, and this carved wooden doll resonates "whaling" to us. Her form is reminiscent of figureheads and her stoic expression and posture call to mind the nature of the whaler's wife —— ever watchful, ever loyal and devoted. When one has spent time on Nantucket, and sees what was the austere nature of the location and climate of the islands, one wonders at the trails of the women left behind. (I only say "was" since my time there was in the mid-20th c before the significant influx of tremendous wealth and privilege.)

This figure was part of the Peter Brams Collection, sold by Skinner years ago. He collected both contemporary and folk arts, and this piece is clearly a combination of both in its simplicity and directness.

She is 13.5" tall, with a "Jenny Lind" look - pronounced curls and features. She has "nose rub" suggesting that she really was a doll; professionally mounted on a black wooden stand.

NABBY NUTTER, American, c 1850

This beautiful woman came from the collection of a sensitive dealer, who shares a deep love of early dolls with me. I have never encountered a doll quite like her: she is made in the same manner as a fine china or papier mache doll with shoulder plate, carved head, wooden arms and legs. She even has fingers and toes. Her body is brown cotton cloth, suggesting that she was made as a black doll.

Nabby is 24" tall, though her dress is longer than her body, making her larger. The dress itself is a 2-piece frock of the 19th c in a beautiful paisley print. I have a hunch the dress is a later addition; it is in perfect condition and suits her to a tee. She has a petticoat and pantaloons underneath as well.

The carving on Nabby's face is very expressive and she also has carved curls around her face and a bun at the back of her neck.

This doll is worthy of top place in a collection.

WOODEN MISTRESS, 1st half 19th c

At 29" tall, this lady commands attention. Her body is made up of many hand-fashioned carved pieces and her head, with its distinctive shape, facial features, ears and bun atop her head, along with glass eyes, is among the strongest I have ever seen. She has what looks like gesso on her head and lower arms. She has been living in Maine, purportedly found at an antiques show in the hands of a mid-western dealer years ago.

One photo is surely not enough, and words seem to have little meaning when one is looking at such a compelling object. There are such deep echoes of the past in her presence.

Suffice it to say that she is company of a profound kind and not for the faint-hearted!

Hepzibah Pyncheon

When I recently opened a tiny Christmas shop in my little parlor here on Middle Street, one of my friends suggested that never since Hepzibah's shop in the House of Seven Gables had she been in a more intimate place of business. Hence, this doll's name since 1851 seems a good year for her, and she seems to be a bit on the powerful side.

She is 30" tall, her features are watercolored, her hands are worn kid and have separate fingers, and she wears a pair of red and white striped stockings. The dress she wears is not original, but appropriate.

A New England woman, at home in our 18th c parlor.

Louisa's Doll ~~ Perhaps

Walpole served as a place of sojourn for the Alcott family for short stints in the mid-1850s, and I like to think that Louisa walked by our little house which is right in the center of town, and a stone's throw from a house that was then a tavern, and the scene of dramatic productions in which Louisa starred.

So, this beautiful papier mache lady has acquired a famous name. She is 20" tall and in completely original clothing from the last half of the 19th century. Orchard House in Concord, MA, the home of the Alcotts, is a favorite haunt of mine and there, in a tiny room upstairs, you will find a small settee on which sit 3 treasured Alcott family dolls. The house resonates with the lives of its inhabitants, and this sweet doll would feel completely at home there.