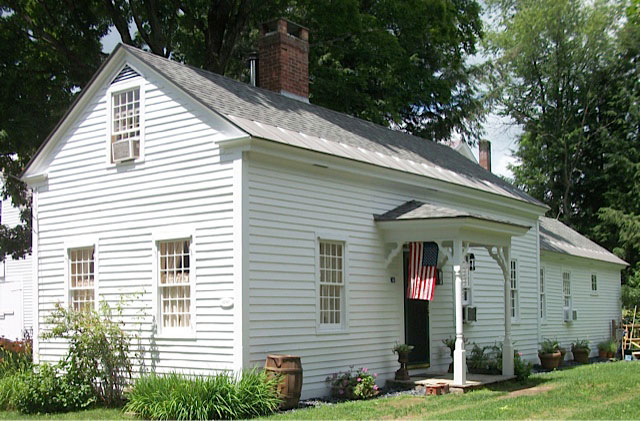 To all of you, patient readers, hello from my new little perch in the garret of an 18th c house in Walpole, NH.
My business is decidedly still in my beloved Acworth as the antiques barn remains there, full of treasures, culled from the house recently sold, and from little buying forays in the surrounding hills and elsewhere. Busy does not describe the past months.
I feel so sure that there are things I may never find again, buried in boxes in one of these locations, but we have sorted and edited and have come up with a very sweet "home" here in this village. We now reside, with our five animals, in just under 1000 square feet of dwelling, with a postage stamp piece of land and an entirely new lifestyle which includes walking to the village for mail, groceries, doctors visits, banking, and dining out on occasion.
I am posting a few photos to satisfy the curious, and in the next months, Camille Vicenti, my new web master, and I are planning changes to keep you engaged. Ideas are beginning to emerge from the poor brain that has been haunted by "where is this?", "where is that?", "will that work in Walpole?".
Please stay tuned, and check Offerings, which has a new look and a deeper focus on individual items which I have found and especially treasure.