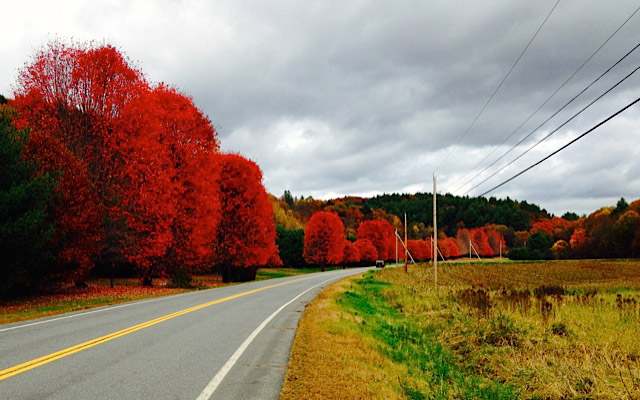 "Autumn in New Hampshire..." Those words may rival "summer afternoon" for the most beautiful words in the English language - with apologies to Henry James. All of a sudden, the air changes and we know that we are about to enter the most spectacular of seasons here in the north. I celebrated the other day by going to lunch at Cafe Loco, the little food place at Harlow Farm Stand in Westminster, Vermont, just across the river from Walpole. There one can enjoy a lovely sandwich, at an outdoor table, overlooking the farm's growing fields, with busy little begging sparrows and noisy mockingbirds for company. It is one of summer's pleasures.
After lunch, I valiantly tried to make it to my car without buying a pumpkin for the doorstep, but... who can resist one of Dan Harlow's glorious pumpkin varieties? Not me.
I remember growing up when pumpkins were orange and the only distinguishing qualities were the shapes and sizes. Now one can have a Cinderella, or a Moonbeam, or any number of wonderful colors and forms. Eno commented when he left for work today on the beauty of the pumpkin I picked. It is a lovely sage green and so beautiful there on the stoop.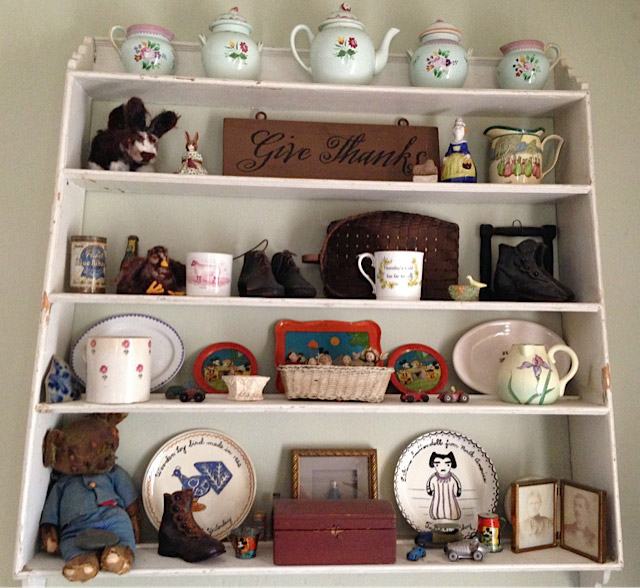 Chores: Bring in the tender potted plants which have thrived all summer outdoors and get the garden ready for the cold with mulch and clipping back. Take down the sheer curtains which have encouraged the summer breezes to flow through the house, and replace them with the heavier linen ones which have been stored in a blanket chest for the summer, and will now keep the cold winter winds at bay. Lots of cobwebs have to be swept away, and the hearths opened up for the first fires. Unpack some boxes of treasures which we put away for the summer and cozy up the rooms with familiar things. The winter house is a different animal, and, as we accustom ourselves to indoor pleasures, we love to reacquaint with the little things we have collected over the years. We know that this house is full of stuff, but we can't help it. We love it all! I just put the candles in the four parlor windows and that is so symbolic and deeply meaningful. The darkness is on its way. I am ruled by the seasons, and at every change, things get cleaned and moved about. I think it's a wonderful idea for collectors to change and store things now and then. We are fickle beings and change is balm for the soul.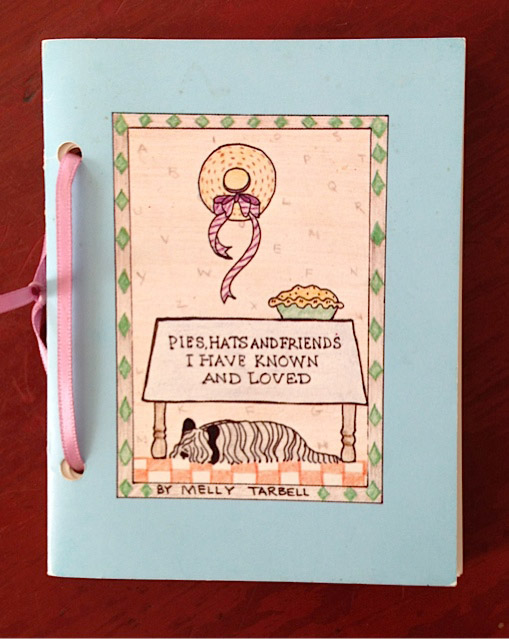 The other day I found a box of treasure: The little cookbooks which Jane Cather and I created in 1985 to celebrate a collaborative show at my shop of her work - creating fantastic cloth dolls. Jane and I played like two little girls and did several shows in the 80's and 90's. For this particular one, the theme was a pie contest, and Jane created a doll named Melly Tarbell to be the star of the show. Jane - alias Melly - wrote and illustrated a tiny cookbook with my pie recipes included.
The little book was a hit and was even featured in Country Living Magazine back then. I made miniature pies for the dolls to display, and, of course, what with Jane and Kathy at the helm, Melly, famous cookbook author, LOST the contest to an unknown doll baker. We had so many laughs, and the customers lined up for the dolls on opening day. I still have a couple of those dolls right here near me today.
So... if you'd like to get in on the fun, I can offer you one of Melly's cookbooks (pictured on this page), filled with Jane's classic illustrations, quips and my authentic pie recipes, for $6.00 each, including postage. Kathy Schoemer, PO Box 42, Walpole, NH 03608. Stocking stuffers??
Please have a lovely autumn, filled with warmth and home pleasures.