Thanksgiving and Christmas Again, 2016 | Notes Archive »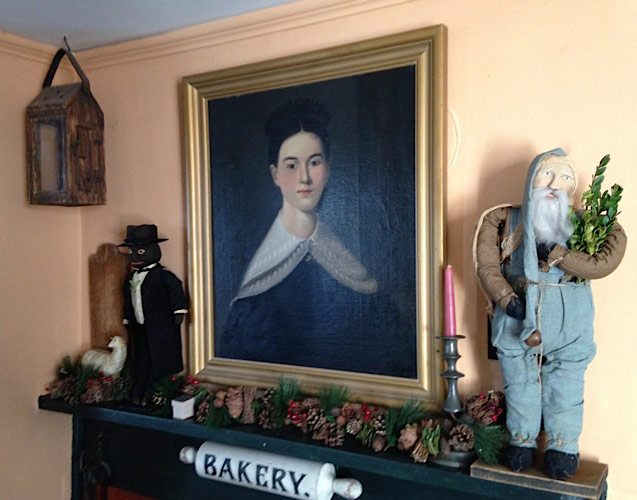 It's the day before Thanksgiving. I am here with only my cat, Boo, and am going through the rituals of our American celebration. We go to neighbors tomorrow, and spend a quiet day with them and one set of their parents; only six, full-fledged adults, and it is a blessing. Three weeks ago I had what turned out to be major surgery at Dartmouth Hitchcock, the day after we had to say goodbye to Annie, our 17+ year old Jack Russell. I am slowly crawling back from surgery, getting used to a new regime. The traditions of Thanksgiving are particularly poignant this year of 2016: I lost my sister, unexpectedly and very sadly in July; we put a treasured cat down just before that - Polly our beautiful grey who was almost 15; we have been dealing with the ongoing prognosis of what led to my surgery for many, many months. Then there was the election!! No comment. All in all, a challenging time, but the human spirit is nothing short of magical. There is still always happiness to be found. I experienced Star Island with my daughter in 2016. My business has expanded with the addition of Stone House Antiques Center in Chester, VT, and Dig Antiques on the web. We finished landscaping our tiny yard here in Walpole, with the addition of a flagstone patio in the back, and two beautiful rows of thriving arborvitae creating a border on either side. Eno is brimming with pride because the yard has been his project, and he did a masterful job.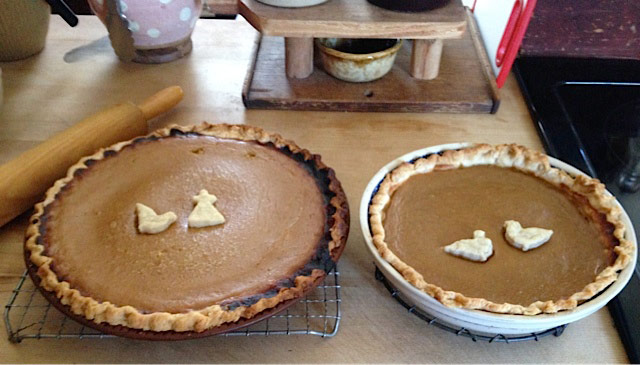 I have baked two pumpkin pies from my sister, Joane's, recipe. Have you noticed how recipes keep loved ones very much alive? As I made the pies, I fondly remembered my mother-in-law, Dorothy Schoemer, commenting on the pies I baked early on in my marriage to her son, and contributed to the Thanksgiving table at the Schoemer's glorious, old, rambling house on top of Todd Lane in Briarcliff, NY. She said, to the assembled multitudes: "Well, the apple is good, and so is the pecan, but the pumpkin is really something special." Dorothy was not one to feign enthusiasm, and that was a quality I grew to love in her. She really was my cooking inspiration. She made fabulous meals for her discerning husband (a devoted Anglophile, and a brilliant person) and for all of us too — minus the folderol. Her Thanksgivings are over now, but she and my sister are with me today in more than spirit. I salute them!
| | | |
| --- | --- | --- |
| | | |
Christmas is coming. We try to wait until after Thanksgiving to bring the holly and pine and red candles into the house, but it's hard. There is a real chill in the air and we are ready for the season of Christmas. The celebrations get smaller and smaller as our families expand and move away, but we look forward to the roast beast and Yorkshire Pudding, and a quiet day with our two Aussies and Boo the cat. I may even duck into one of the churches here in Walpole, to pay my homage to the real meaning of Christmas.
Keep the spirit of the season, wherever you may be. Thank you for reading my little notes, and for the lovely comments you send. You are truly part of the family.