We never really thought we would face the reality of saying "goodbye" to our barns in Acworth. We built the big barn in 2001 and, from the very onset, it was a sacred space. Eno had his race car shop and car storage downstairs, and upstairs we created a magnificent loft, with soaring ceilings, wide open areas, a tour-de-force of a fireplace with an 18th c NH mantel and a slate heart worked into the brick facia. We spent happy, happy hours there and it always comforted all who entered. I stayed there for three months as my broken ankle healed years ago. It was such a solace. Many Christmases were celebrated and a few huge parties, one with 100 Acworth friends at the beginning of our days there, Eno's 70th birthday in 2007, farewell suppers for friends moving to other coasts. The walls echo with joy. Our kids and their kids camped in the barn during delightful visits, and friends seeking solitude would curl up for a day or two of monastic silence, sorting out life's challenges. It even hosted Stephen duPont, father of dear friend, Nancy, and that darling man left his imprimatur too. Like Stephen, many who joined us there are now gone. No one will ever know the love poured into that building, but time marches on and so we pass the blessings felt there to new owners as of March 1. The more one does in life, the more one has to deal with the consequences of acquisition. We wouldn't change a thing, but it is with bittersweet emotions that we end our Acworth sojourn.
Meanwhile, the tiny house in Walpole has been a source of rest and replenishment of spirit as we slog through the days of dealing with stuff. Sorting is our chief responsibility — ushering precious belongings into loving hands. We have really had fun seeing the smiles of recipients of our necessary largess. The older I get, the more suspicious I am of the dissing of material things. We're given some precious time here and surrounding ourselves with beauty has been a major pleasure for us. The other day I ran into an adorable friend and I had a doll in the car given to me years ago — hand crafted by another friend. All of a sudden it hit me that Shirley would give her a good home. I'll never forget the look of pure, childlike pleasure that came over her. "Oh, I like her." You know the rest. Dolly is having new adventures with a delighted octogenarian in a fairy tale, jewel box of a house nearby. Every time I pass that house, I will relive that encounter.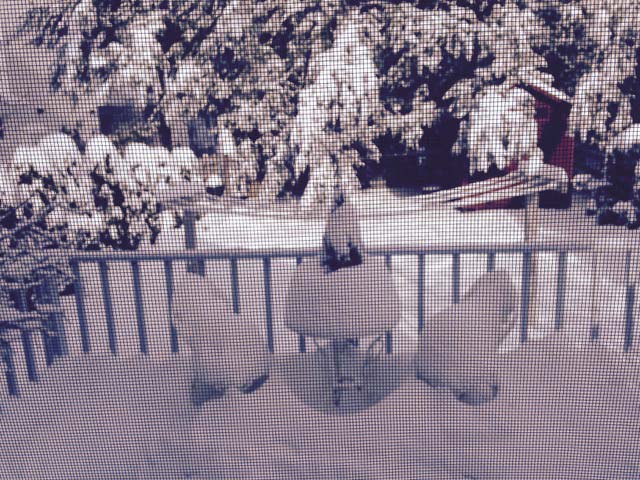 It has been wintry outside, beautiful snow, but daunting too. I won't call this "The Winter of Our Discontent", but it has been hugely challenging on many fronts.
I hope, dear reader, that you are as fortunate as I am to have the fun of playing with antiques. I've described that delight before, and this winter it has been a major distraction. We had the Christmas season to deck the little house with greenery and old toys. I even knitted a long, folky stocking (inspired by a photo in a book, and assisted in turning the heel by a gifted knitting - neighbor who graciously took that task over) and can't bear to put it away til next year. I think it is a fireplace fixture in the parlor, right behind a beloved doll, discovered in a group shop just before Christmas - a great, big, old girl with original clothes and a portrait-painted face. She is a special gift. The stuff is out there. We just have to find it!
March 1 — We close on Acworth, and our precious Aussie, Maddy, turns 7. Maddy has recently been diagnosed with epilepsy. See what I mean about a challenging winter???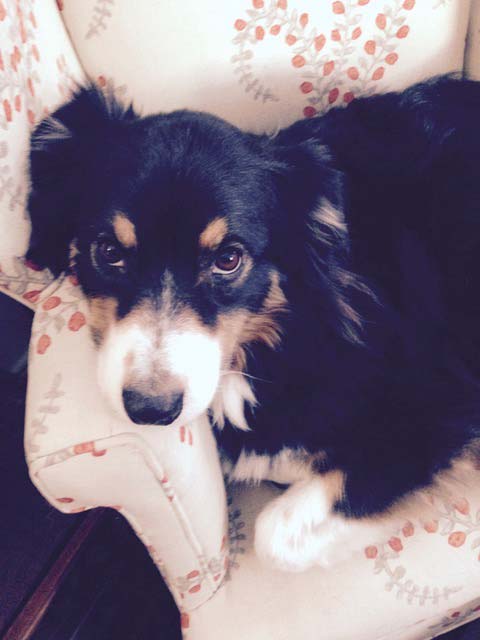 Soon... new adventures, life changes.