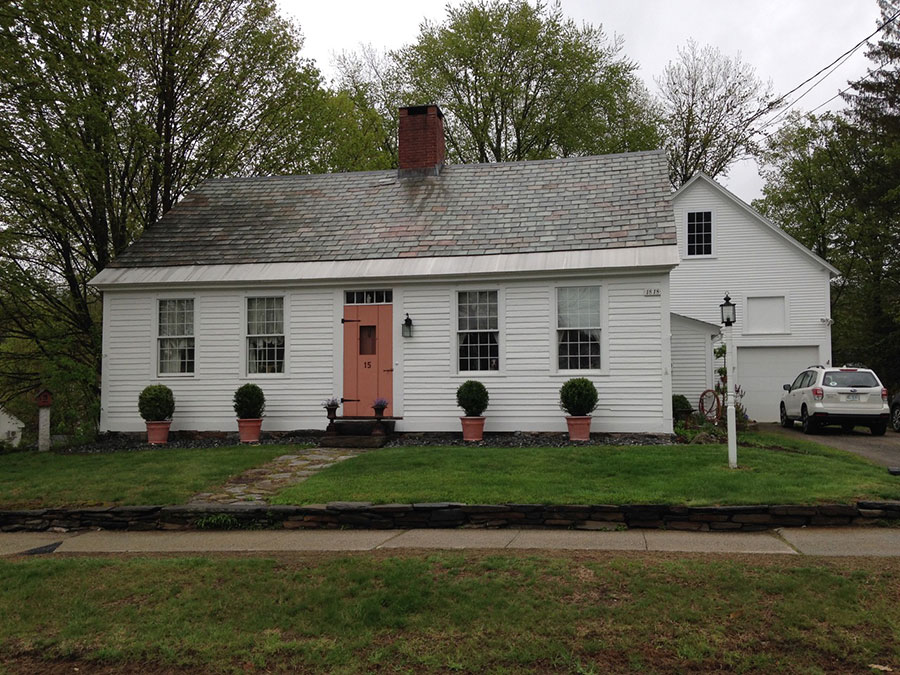 Spring Rain
First:  An Explanation
I'm not sure when my health issues began to escalate, but I'm guessing that thyroid surgery several years ago figured in the origin of  the change in my life. After that, and the daily  medication, I don't think I have ever felt quite like the old me.  In 2019, I had hip replacement surgery, and, before the healing had a chance, we found melanoma on my back. Back to Dartmouth-Hitchcock for cancer surgery. Since then, and since the Covid climate took over, I have spent many days at the hospital for testing and doctor appointments. All has been well, but at 80, I have lost energy at an alarming rate. I am happy and content in my life, and have learned to recognize mortality as an intimate companion. That said, my enthusiasm and love for the antiques which have  been my life's work, has not waned. In fact, as I spend more time at home with them, they mean more.  But… my writing takes more time and effort. Never a procrastinator, I find I am able to easily cut myself slack. Bookwork and writing pile up and I have a way of waving at them from across the room. Hence, fewer columns. The inner life pulses, but doesn't find an easy path to the page. You are hearing less from me, but all is well.
Who knows? Maybe there will be renewed energy. But, for now, I think of May Sarton, the writer who was my favorite, and how her memoirs became kind of bitchy and whiny. That is NOT in my wheelhouse. The world is wonderful, but, sad to say, Eno and I, the most youthful of the elders, have not escaped the ravages of age. Reality bites. Stay tuned. There is more to say.
| | |
| --- | --- |
| | |
Now, here I remind myself and you, dear readers, of the incredible birds of the north, and how, when a pair of robins, decide, after much chirping discussion and discernment, that your little side porch will be their nesting site, a lightness fills the air, and we watch constantly as they get ready for nestlings.  Yesterday, we took these photos (Eno got the photo of the nest as they took a breather). A more perfect reminder of the true goodness of life cannot be found. They are members of the family and often we take a long detour to honor their privacy. We had them on Middle Street, but not as close by. Bliss!! The porch is an adorable space, totally cozy with a snug roof and some country elements for warmth, and the nest is in a wreath that is right outside the door, not visible from the street. The robins must share our aesthetic. So, paragraph one and two must be considered together.
Things slowly slip back to normal in the antiques trade as shows re-organize and dealers get on the road.  We're fortunate to have the Flying Pig shop a few miles south of here, for that is a real hive of activity.  They also have the "Pig Pick" each month and that has become a source for us of well-priced goods.  Kris and Paul Casucci and Ian McKelvey (with Roxanne, the auction guru) run a tight ship as owners and we all benefit from their dedication and professionalism. What with low participant rents for spaces and no entrance fee, it's a good, old fashioned way to spend a Thursday morning, and a great opportunity to catch up on news from other dealers. I've uncovered some real treasures at the Pick.  www.flyingpigantiquesnh.com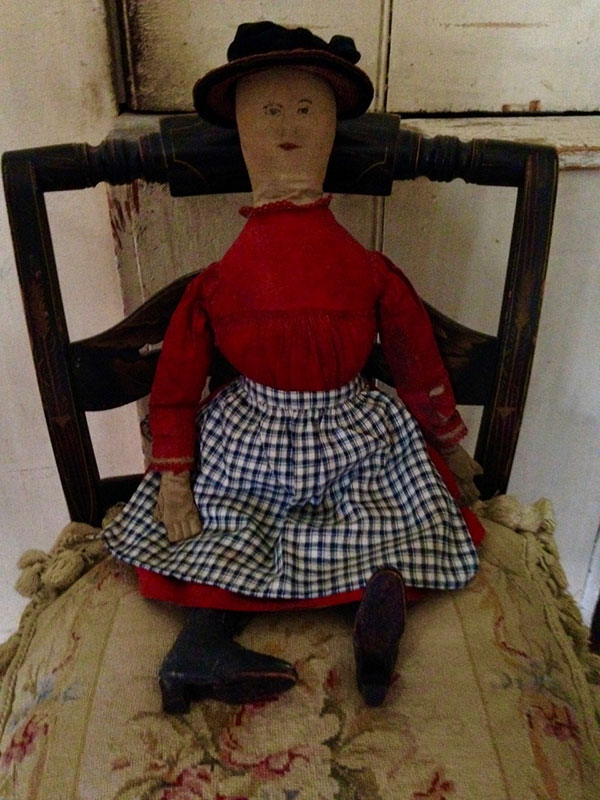 Remembering Nancy Sevatson
So, please join me in welcoming the green season, where fresh veggies abound, and evening talks on the little deck end the beautiful days, whatever life has in store. Just the thought of those rich, ripe tomatoes of July, and crisp corn on the cob make my mouth water. As we age, the beauty moves us so much more deeply.